Podcast: Play in new window | Download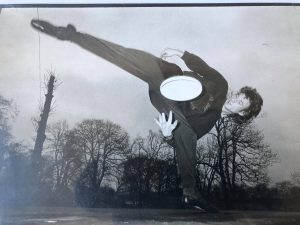 Konn talks about his early inspirations and some of the prominent Europeans players of the day.
Frisbee or school – which one did he choose?
Demo life was not for Konn but he did have some memorable experiences.
Konn makes the trek to the mecca of Santa Barbara and has some eye opening moments regarding freestyle play that impacted his game.
Jam Britania – Novemeber 10 & 11 – will be live-streamed! Konn Cummins, Jason Salkey & Adrian Wainwright will be pairing up again after 30 years – don't miss the reunion!!!