Podcast: Play in new window | Download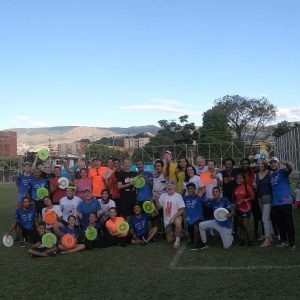 First and Foremost, our thoughts go out to Doug Korns and his wife, Jeanne. We are all rooting for you Doug, and we need you back out on the field.
Randy reports back on his month in Medellin and the incredible jam scene. He breaks it into layers of experience to explain it all and uses some interesting analogies. Jake and Randy dissect and discuss while comparing the Medellin jam scene to others. Randy shares his pleasant surprise about meeting a great player that had not participated in the tournament. Who is coming to Jammers? Traveling allows you realize it is a big, small, world, and Frisbee continues to be a connector.
Congratulations to Medellin for kicking off the first City vs. City with a win! The next City vs. City, is February 29th, at 11am,PST, Warsaw vs. Berlin, who are the reigning champions.