Podcast: Play in new window | Download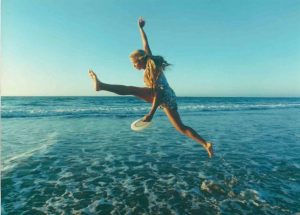 Lori Daniels joins Jake & Randy to call out 3 women who are up and coming Freestylers. They all played at the World Urban Games 2019. Jake calls out 2 additional women from Medellin that you should keep your eyes on too.
Thanks to Char Powell for starting the Women of Freestyle Facebook page. Also, check out the Freestyle Frisbee Women's Covid CoOp video.
Amy returns and describes her Freestyle partnership with her husband Dave, what their routine building process looks like, and how they have built on different sequences over the years. As the winner of many world titles, she shares how she works up her confidence to compete.
Amy shares the impact of having 2 champion Freestyler parents on her son, Brady, a freshman in college and a dedicated musician. Here is Brady's band, Glean on Spotify, including the song Evanston, that Amy mentions has special meaning to her.