Podcast: Play in new window | Download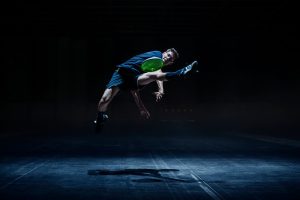 Welcome to Eduardo, one of the hottest players on the scene! The young Edo started playing with his Dad and a Daffy Duck Disc. At 17, he saw Andrea Festi playing at a music festival and his Freestyle journey began in Rovereto along with Mattia Colombaria, & Fillipo Bortot. All sorts of amazing connections came as a result. The four horsemen of Rovereto began playing inside during the winter, and their game hit another level. It was at the 2017 Worlds in Udine, Italy where they all earned a place in the finals, that Eduardo was truly inspired to deepen his game. And deepen it he did!
Four years and counting! Thanks to all of our Patrons and donors for supporting our efforts!