Podcast: Play in new window | Download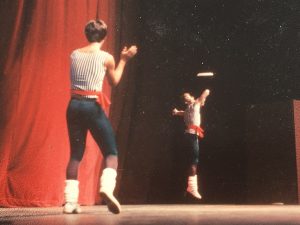 Shout out to our announcer, Mike Galloupe. We continue to love hearing his deep, tender tones during each episode!
Krae Van Sickle is back and talking about the V-Bros, whose unique approach was often the envy of others. Krae started competing in the overall events in the early 1970's with lots of success in golf and distance, and he was the first to introduce the 360 turnaround before the release. Krae reminisces about his adventures traveling around the country finally ending up winning the overall title at the Rose Bowl in 1978. It was a time of true camaraderie vs. winning, which was appealing to Krae. As the competition became more of a focus, Krae became more dedicated to the performance art aspect of play, which was his true passion.
Call out to up to several up and coming players that are exciting to watch: Juan David Rivera from Medellin, and Kuba Radwonski & Tymek Wrotek from Poland. Tune in to the last Tiny Room and take a look for yourselves.