Podcast: Play in new window | Download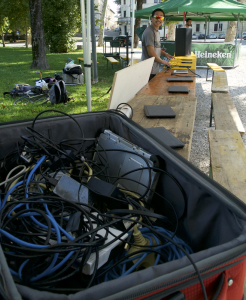 There's a lot to love about Frisbeer, but Ryan especially likes that he's been given the green light to experiment.
Whether you're a player, a judge, or part of the audience, Ryan hopes his efforts to streamline judging, and incorporate things like a running leader board and screen splits, will impact everyone's experience in a positive way.
Ryan explains how the new knob system works, allowing judges to value what they see in real time.
Big kudos to Ryan, the current World Champion in Open Pairs, for the huge contribution he continues to make to the sport!