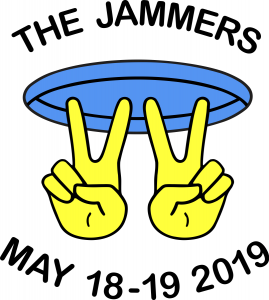 The Jammers 2019 will be Live Streamed on May 18th. This is the 22nd annual and takes place in Jacksonville Beach, Florida, USA. Hosted by Paul Kenny, this event is known for being all about the player experience; hence the name. Jamming and competition take place on the beach, usually in perfect wind conditions and lots of hard pack sand. The competition is quick, usually only going for 1-2 hours.
That leaves the rest of the weekend for jamming into the sunset. With such an attractive venue and schedule, this event draws top US players, many locals, several from abroad, and couple of innovative and adept players who are not seen at any other event. If you can attend, you will be inspired by run-and-gun jamming from noon until sundown and followed by stories and discussions of freestyle ideology with some of the deepest thinkers in the game.
If you can not attend, the competition will be live streamed. This usually takes place at 2p on Sat (May 18th). Be forewarned, if the weather is not ideal on Saturday, competition will be rescheduled for Sunday. Tune in and you'll be graced with some of the most amazing wind play that the freestyle community has to offer.