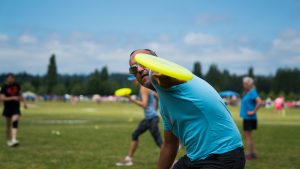 Jamming can be quite a workout for the body. It involves running, jumping, bending, changing directions, and extending to the max as players try to push the envelope of their games. So it makes sense for players to engage in some sort of warmup activity before going full speed into the jam. I have observed that people seem to have a different take on exactly how to warm up. So this poll asks:
How Do You Warm Up For a Jam? Select All That Apply.
[poll id="33″]
In the comments, add some details on how you like to warm up.