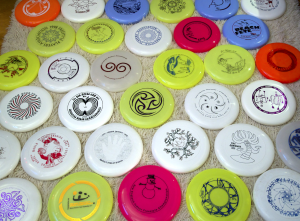 A wise person once told me, "what you emphasize in your life will grow." When I look at the boxes and shelves full of flying discs in my house, I certainly believe this statement to be true. I have discs from events, from being an FPA member, playing stock, a collection of antiques, experimental discs, and more. It's clear that flying discs are a major focus for me. So now I'm turning to you:
How Many Flying Discs Do You Own?
[poll id="34″]
Thanks, Lusti, for the poll idea. If anyone else has poll ideas, leave them in the comments below or send me a message on Facebook.