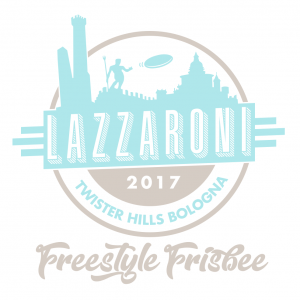 Lazzaroni 2017 will be streamed live here on FrisbeeGuru. The event is hosted by the Twister Hills club. It takes place on December 16 & 17, indoors in Bolonga, Italy. At least 36 competitors are expected to compete in both Open and Mixed pairs divisions. Also, there might be a surprise, experimental event. The only way to know for sure will be to tune in and find out. In any case, expect the freestyle moves to be heinous!
Special thank to Thanks to Chris Belaj, Manuel Cesari, and the Twister Hills for making this stream possible.
Find out more information on the event's Facebook Page.