Podcast: Play in new window | Download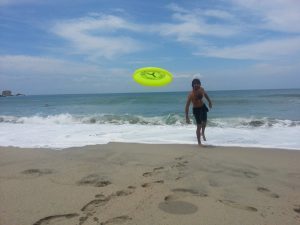 In this episode we talk to Dexter Strunz, one of the original tournament directors for the Famed Frisbeer Competition.
Hear how Dexter, who started as a foot bagger and event organizer, added freestyle to his repertoire in 2004.
He shares the origins of the popular Frisbeer Tournament and the sudden interest from others in Prague.
How did 15+ great players suddenly appear?
Dexter shares tips on the best way to learn the sport.
Jake asks Dexter to share some of his favorite memories from Frisbeer, which he has so successfully organized over the years.
Dexter gives a personal thanks his freestyle family in the states for hosting him while he and Lucie traveled the world, something he highly recommends!